DrumScriobhPro
---
---
DrumScriobhPro, is the next generation drum notation application for Windows 10 & 11
Since DrumScriobh 2.0 was launched, Ceol Mor Software & Publishing Ltd have listened to requests and suggestions from our existing drumming customers, who are  located all across the world, on how we could improve our Drum Notation software,
Working with Gordon Brown, former world solo drumming champion and his corp of drummers at Boghall & Bathgate Grade 1 drum corp to continually improve the software.
DrumScriobhPro has been designed from scratch. As well as including all the standard DrumScriobh 2.0 functionality, DrumScriobhPro has been updated with a modern look & feel. It is as much a music book publishing piece of software, as it is a drum score notation program. This means that music tutor books can be reproduced where every score on the page comes to life with the ability for them to be played back. Checkout the example pages opposite.
Complete flexibility regarding how the page can be constructed, including text, music and image objects has been designed into DrumScriobhPro. Each object is effectively drawn onto the page, from which it can be resized and repositions anywhere on the page if required. The contents of the object is also resized automaically. There is no limit to the number of Text, Music or Image objects that can be added to a document page.
DrumScriobhPro tabbed layout takes the user intuitively through the creation of a pipe music document. Multiple documents can be worked on simultaneously as they are also tabbed.
To create a DrumScriobhPro drum score, it is a simple as Insert-> Edit-> Play
Text, music, image, bars, note & rests groups and even individual notes all have properties that can be easily edited by the user
DrumScriobhPro not only has the ability to notate multiple parts (ie Side, bass & Tenor ), but it can also play the full drum score back to the user, or each individual drum part if required
Powerful Copy & Paste functionality means that not only notes phrases can be copied and pasted, but whole Text, Music and Image objects can copied and pasted within the same tune, and other scores being simultaneously worked on.
Playback has also been improved as the user can now select a group of notes or a phase within a tune for playback only. Essential when learning a new drum score
DrumScriobhPro includes drum samples from Gordon Brown's drum Corp at Boghall & Bathgate
DrumScriobhPro: Requires Internet access to install, register and license check the product.
If deciding to purchase the CDROM version, please note that the CDROM has to be in the drive when initiating the software.
---
---
---
Looking for Lessons?
Find out about all the ways you can learn at The National Piping Centre
Maintenance Service
Find out how we can get your pipes in great shape with our maintenance service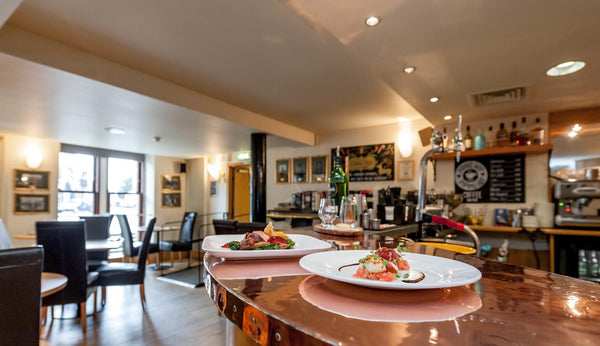 We are a Charity
Every purchase you make supports our work
---