The Parkgrove Collection
---
---
The Parkgrove Collection by Captain Stuart Samson MBE

56 original compositions over a complete range of time signatures, including competition style marches, various simple and compound time marches, strathspeys and reels, hornpipes and jigs, slow airs and piobaireachds.
Tune in the book are:
 Marches - (2/4) North Esk, Invermark Castle, George McKenzie Samson VC, David Alexander Hunter, Douglas Connon MBE, (3/4) Yvonne Hürlimann, Christopher Nelson, (4/4) Pipe Major Ian Hughes, The Swiss Highlanders, The Pathfinder, The Vancouver Police Pipe Band's welcome to India, Carol's March, The Basel Tattoo Helfer March, Parkgrove, Piping Noel, (6/8) The Bluebell Woods of Kinclaven, The Tache of the North, The Anniversary March, Cairnwell Pass, (9/8) Pipe Major Cal Davis, Roddy Graham's March.  
Strathspeys - The Falls of Garrawalt, The Hill of Rowan, Linn of Dee, Water of Tanar, Tarfside.  Reels - Mount Blair, Cat Law, The Rosemount Rambler, Fellswater Reel, Calm Before the Storm, Skip Healy's Reel, Touchwood Reel, Reel in the Tradition.  
Slow Airs - Heading for Harbour, The Banks of the Isla, The Lost Waterfall, The Cow Bell Serenade, Enduring Memories, Notes of Sorrow.  
Hornpipes - The Hogmanay Hornpipe, The Doo-lander, The Grey Coats (21st Grey Coat Battalion Fife and Drum Corps, Basel), The Grey Coats (22nd Grey Coats Battalion Fife and Drum Corps, Washington DC), The End Rig. 
Jigs - A Sting in the Tail, Cargill's Leap, Pipe Major Charles Canning, Lotti's Jig, The Quantum Leap, The Picobello Jig, Skimming the Water, Chasing the Storm, The Glass Chanter.
Piobaireachds - The Flame of Remembrance, Farewell to the Reedmaker
---
---
---
Looking for Lessons?
Find out about all the ways you can learn at The National Piping Centre
Maintenance Service
Find out how we can get your pipes in great shape with our maintenance service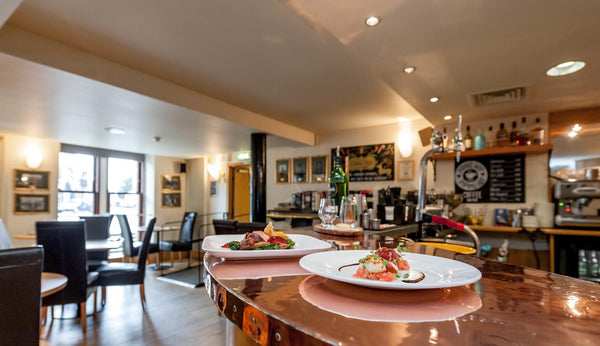 We are a Charity
Every purchase you make supports our work
---