Here...You Play 'em!
---
---
A bagpipe collection of original tunes and arrangements composed and sourced by Richard Jasper.

Richard has enjoyed a piping career of over 30 years with both Bands and as a solo performer.

This collection includes 60 original tunes (including some 'Harmonies' and tune 'Bridges') by Richard.

Along with 14 original tunes by contributing composers... Richard Chew (Arr: Robert Mathieson), Anton Doherty, Tony Doherty, Steve Duffy, Roger Huth, Larry Fortson, Jim Gray, Linden 'Dixie' Ingram, Graham Waller, Steve White and Andrew Wilson...

10 rearranged 'Trad' tunes...

5 Selected original Drum Scores (By Mark McLaughlan).

Includes: Tune Notes, Photo's, Pipe Majors Thoughts, A song Lyric + more...
Signed by composer Richard Jasper.
---
---
---
Looking for Lessons?
Find out about all the ways you can learn at The National Piping Centre
Maintenance Service
Find out how we can get your pipes in great shape with our maintenance service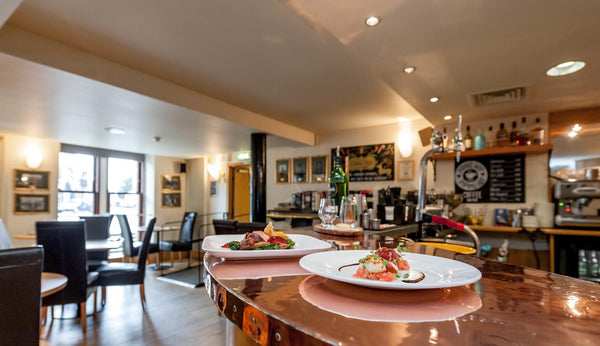 We are a Charity
Every purchase you make supports our work
---